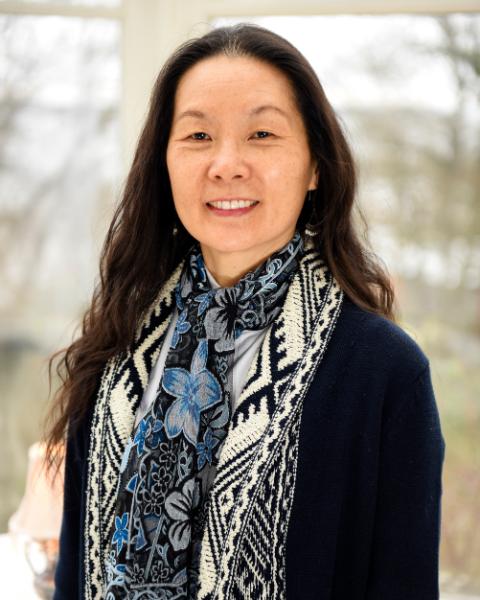 Pemberton Holmes - Cloverdale
150-805 Cloverdale Ave
Victoria
V8X 2S9


306-881 Short St
Bed: 2
Bath: 2
Price: $689,000
A jewel in Uptown!  This South-facing 2 bedroom, 2 full bath corner unit with 163 sf balcony is drenched with natural light.  The 52 sf room currently used as storage could be a den, office, or pantry.  Built in 2020, it affords an open concept, hardwood floors, S/S appliances, quartz counters, modern kitchen & VRF heat pump system w/high efficiency heating & air conditioning.  Excellent location & amenities,...
Thank you May. You've been fantastic to work with! A consummate professional. - Kirsten M.
I can't say enough about the professional services that May provided during my recent home sale. May is extremely dedicated to the needs of her clients; she was able to provide various options and recommendations throughout the whole process in selling a house. In addition, due to some complications and tight timeline for the move, May was able to step up her game and put in extra efforts to ensure the prep, the sell, and the post-sell transitions all went smoothly. May is definitely one of the top-notch realtors I have met and would highly recommend her to anyone looking to sell/buy your home. Sincerely, Anita

I am grateful for everything May has done to make the purchase of my first home as easy as possible. I was (and still am!) very impressed by her prompt responses and attention to detail. Her strong work ethic and warmth made the whole process much less stressful than it could have been. I especially appreciate that she helped make sure the condo was handed over to me in its best condition possible. Thank you, May! ~ Ben W.
I recently sold my condo in Victoria and would like to recommend May Lee to all potential buyers and sellers. May Lee is professional, knowledgeable, well-organized, patient and her work ethic is extraordinary. She was easy to contact at all stages of the process and would promptly return emails and phone calls. Even though she has a very busy schedule, I often felt as though I was her only client. It was a pleasure working with May Lee and I would highly recommend her to anyone looking for a realtor. All the best to you and thanks for everything! ~ Marta D.
We were looking to buy a new home and had a limited amount of time to find something; this time constraint was not a problem for May. She worked quickly and always made herself available when we needed her help. On numerous occasions, she would go out of her way to work around our busy schedules. We found may to be honest and trustworthy and we'd definitely recommend her to our friends and family. Thank you, May! - Jessica W.
我跟May 合作很多次了,從買房賣房再買新房,她都是最值得信賴的夥伴。她很有耐心的帶我們看很多的房子,也很專業的告訴我們合約中的信息,更是有效率的在4天內賣出我的房子,每一次的信息回覆都非常快速,不會讓心懸著。 誠懇、專業、有耐心、值得信任,我非常推薦May ~ Gina C.
I couldn't have asked for a better experience. May was great through out the 3 years of us looking for a house (May would always set up the best routes. There were times we felt bad she had to spend weekends with us house hunting), negotiating the purchase (May managed to negotiate final price down by close to ten thousand) and finalizing the sale of our condo (It's still probably the unit that was sold at highest price in the whole building). She was quick to answer our questions at all hours, honest and hard working. This was my 2nd time buying a house and May made the whole process extremely easy and professional. I don't see May as our realtor. She has become a close friend. Thanks May. ~ Kevin L.
May is a very energetic person. The positivity she brings is much appreciated by me. The diligence she exhibits throughout and dedication to her work is clearly evident from the start. I felt that she really did put my interest and availability at the forefront. In the current exciting but chaotic market, May is the helping hand you need. The organization skill, the attention to detail, the customer first attitude and the joy that May obviously feels while she is doing her job is all reasons that I would definitely recommend May to my friends and family. ~ Capt. David H.
我找到喜欢的房--感谢我的房产经纪May Lee。May每天带着我看各种风格和价格的房,每次都把时间和路程安排得紧凑有效率。May特别热心,有问必答,有始有终。很多对房子的疑问,May都以专业的角度给我意见,同时努力帮我找到真正对房子要求。引导客户更加了解自己的需求,同时了解市场的现状,并不急于成交,May正是这样。从找到房到下单共三个小时,May和对方经纪有效的沟通,不仅在出价上帮我省下一万块,而且当天就敲定了交易。在房市很热,很多抢单的情况下,能这样快速省钱的买到中意的房,完全得益于May的高效。专业能力才是体现经纪价值的地方,快速合理的出价成交,只有专业能力强的经纪才做得到。非常感谢May Lee,感谢她附加在工作上的认真,专业,高效。 ~ Ray Z.
It was a pleasure to work with May Lee during the purchase of my condo. She proved herself to be knowledgeable, thorough and was very quick to reply to the many questions/concerns that I had! In addition to being a superb realtor, she also genuinely cares about her clients and demonstrates a high level of honesty and flexibility to meet her clients' needs. I will definitely use May Lee again in the future and highly recommend her as a realtor.
Thank you for everything, May Lee! ~ Melissa M.
Selling Your Home - Why it Pays to Use a REALTOR®
Before selling your home, you will need a clear understanding of the legal issues and potential pitfalls. One wrong action could result in a lot of cost and frustration, which is why it is essential to have a REALTOR® working with you, as he or she will make the sale of your home a successful and satisfying experience.
Greater exposure
REALTORS® use the Multiple Listing Service® (MLS®) to give your home maximum exposure. MLS® is a computer-based system that relays valuable information about your home to hundreds of REALTORS® and potential homebuyers.
Setting a price
Setting a price for your home is an important but difficult process. Again, this is where the services of a REALTOR® prove invaluable. REALTORS® have the experience to help you understand how the market works and decide upon a realistic price that meets your goals. REALTORS® also pre-screen potential buyers to make sure only those who are serious and financially qualified view your home.
REALTORS® will also develop a marketing plan to help your property receive maximum exposure. This will likely include placing your home on the MLS® system and placing a "For Sale" sign on the front lawn. The plan will likely also include arranging open houses for other REALTORS® and potential buyers, and developing advertisements and feature sheets/mailers to market your home.
Once you have accepted an offer to buy your home, your REALTOR® will help ensure that all the proper paperwork is completed. He or she will also make sure that both parties meet the necessary conditions outlined in the agreement.
Why working with a REALTOR® makes sense
When you work with a REALTOR® you will likely get a better price for your home than if you try to sell it yourself. Apart from the financial benefits, however, there is an extra measure of comfort and security that comes from having a REALTOR® on your side. Remember that REALTORS® are governed by a code of ethics and standards of business practice. They have also been trained and licensed under the provincial Real Estate Services Act to assist in transactions involving real property. When it comes to buying or selling property, using a REALTOR® just makes sense.
Source: Victoria Real Estate Board 2015
Consulting a REALTOR®
REALTORS® are members of The Canadian Real Estate Association who subscribe to a Code of Ethics and Standards of Business Practice. Members of the Victoria Real Estate Board are members of both the British Columbia and Canadian Real Estate Associations.
The following is a list of services you can expect to receive from a REALTOR® when you buy a home:
A REALTOR® will fully explain the details of your working relationship (called "agency") so that you are clear as to when a REALTOR® is working for you or for the seller.
A REALTOR® has access to hundreds of current listings of homes for sale because of a co- operative system called the Multiple Listing Service® (MLS®).
A REALTOR® can provide you with a customized list of homes that best meet your needs -- size, style, features, location, proximity to schools, shopping, etc. - and then make arrangements for you to view those homes that appeal to you the most.
A REALTOR® will help you determine how big a home you can afford.
REALTORs® are familiar with the local lending market and can offer helpful advice.
A REALTOR® has no emotional ties to any type or style of home and can be objective in pointing out the merits of one home over another.
A REALTOR® will have information on zoning changes, taxes, utility costs and school and recreation services that could affect your decision to buy a home in a specific area.
A REALTOR® will assist you in negotiating the terms of your purchase, which can be a nerve- wracking process for someone who is not experienced in negotiating.
A REALTOR® will advise you of the legal process required in obtaining title and taking possession of your property; the costs associated with buying a home such as insurance, mortgage registration and legal fees will be explained in detail.
Source: Victoria Real Estate Board 2015
May Lee is a strong believer in community.
Inclusive, collaborative and a team builder, her warm and engaging personality brings together the strength of many to find the right home, at the right terms for her clients.

May's real estate career has always been guided by her core values: authenticity, integrity and positive action.

Consistently a top seller each year she has been in real estate, when asked she says "there is no mystery to the key to my success: early and substantial action and of course, hard work".
Though many may measure their success in monetary terms, May measures her success by the positive difference she can make in the lives of those she helps.
As her motto states:
Positive Change, One Home at a Time!
!Home.view_full_search_screen!